Back to case studies
---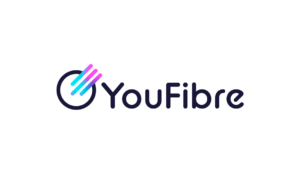 YouFibre Case study
RON, BNG and Network Design Assistance
We've worked closely with YouFibre over several years, and with Sam Defreiz, their Director of Networks, in particular, to create a scalable network that has helped them grow from 300 customers to 10,000 and counting.
Challenge: Initially, Sam got in touch as he wanted help expanding YouFibre's national IP network and needed technical assistance to identify the best network design options.
Solution: We worked with Sam to understand his exact requirements and made recommendations about the different options available. We then had a look at various networking vendors with different products and capabilities. Once we identified the right hardware for YouFibre, we then worked with Sam on connectivity options.
"Starting at the top with Terry, Cassie and Malcolm, the Enable team are extremely technical and understand the service provider world supremely well. They made sure my requirements were met exactly and allowed me to buy the right hardware with confidence." 
Sam Defries, YouFibre
Challenge: The next project we completed for YouFibre was to create a BNG solution that is scalable and provides regional failover, with tight project timelines and supply chains to be managed carefully.
Solution: We compared hardware platforms from the leading vendors, taking their features and scale into consideration. We also ran several technical sessions to find a solution that met all of YouFibre's requirements. Once the solution was validated and approved by YouFibre, we worked closely with the vendor to deliver the BNG functionality and meet the equipment delivery timeline.
"I didn't expect them to get so technically involved. Not only did they set up their own lab to test the equipment, but they also helped me solve problems that were beyond the scope of the project."
Sam, YouFibre
Challenge: The most recent project we completed for Sam was to look at YouFibre's backhaul and create a routed optical network that would drive network optimisation and accelerate time to service while simplifying network management.
Solution: We considered various options before designing and procuring a solution from a market-leading vendor that delivered what we needed.
"I wouldn't hesitate to recommend Enable. Their technical input is first class and they really understand the commercial side of things. The impression I've got from some service providers is that they'll sell you any hardware they can. Enable use their technical expertise to find the right equipment. They then leverage their commercial experience with the vendors to push for the best price".
Sam, YouFibre
Learn more about our solutions or get in touch to discuss your project with our team.
THE EXPERTISE TO KEEP YOU MOVING
Whether you want to talk about our connected approach or a specific part of our service, our service provider network experts are ready to help. Take the first step in a great partnership and get in touch with our team.