Back to case studies
---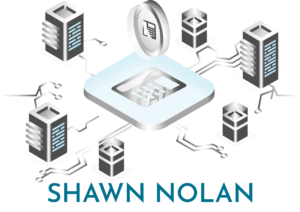 Shawn Nolan Case study
Network Design and Hardware Specification
We worked with Shawn Nolan on a project for a previous broadband provider, so when he became the new Chief Technology Officer (CTO) at a leading fibre-to-the-premises network and got in touch, we were only too happy to help.
Challenge: Shawn wanted to build a next-generation core network, designed from the ground up, that would be scalable and stable enough to meet the needs of the broadband provider's rapidly growing customer base.
Solution: As with every project, the first step was to listen to Shawn and consider every aspect of the network to really understand his requirements. We then got to work designing a customised solution that would meet his specific needs in the best way.
We designed an ethernet virtual private network (EVPN) with segment routing to simplify traffic engineering and management across network domains. We also included an E-TREE service to make the network more flexible and scalable. We thoroughly tested the network which is now in operation. It's also programmable if required via software-defined networking (SDN).
"We approached Enable as we wanted some guidance on how to scale a network to millions of end users. Enable provided both the technical expertise and the experience of the tech stacks available. Working with experts who really know their stuff gave us the confidence to spend the money required to put a first-class solution in place."
Shawn Nolan
Challenge: With several vendors offering hardware that could support the needs of the redesigned network, Shawn wanted assistance to find the best hardware at the right price.
Solution: We recommended hardware that would meet the broadband provider's requirements now and in the future without providing expensive functionality it didn't need. We specified the Cisco 9900 series router and NCS platforms and made sure they had the right capacity.
"Commercially, I haven't come across anyone who has that level of expertise or access to the vendors and they fed that straight through to us. They're also such a friendly team and so easy to do business with. They're not just transactional. They look after their customers whether or not there's an imminent deal in place. In my experience, most suppliers aren't usually like that."
Shawn
Learn more about our solutions or get in touch to discuss your project with our team.
THE EXPERTISE TO KEEP YOU MOVING
Whether you want to talk about our connected approach or a specific part of our service, our service provider network experts are ready to help. Take the first step in a great partnership and get in touch with our team.